Company file of Amador Bioscience BV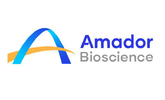 Interested in:
Young Researchers (PhDs & postdoctoral fellows)
---
0497278160
Company activities
Amador Bioscience is a global translational and clinical CRO, providing global-standard (GLP/GCP) laboratory, clinical research, strategy consulting, and regulatory filing services to leading pharmaceutical companies in China, the US, and the EU. The laboratory services focus on bioanalysis, biomarkers, and immunogenicity assessment. The clinical research unit specializes in innovative clinical development strategies, protocol design, study initiation, and monitoring of clinical studies in the EU, the US, and China. In addition to the R&D strategy and regulatory pathway, the consulting services perform global-standard data analysis and generate submission-ready study reports.