Company file of Euroclear SA/NV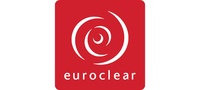 Interested in:
Law, Economics & Business administration
Exact Sciences & Architecture
Young Researchers (PhDs & postdoctoral fellows)
IT, Technology and Engineering
Stand: Pedro De Gante Hall - 80 Casinozaal - interuniversity Job Market for Young Researchers - 33
---
0032 2 326 69 64
Company activities
Euroclear is a global and trusted provider of Financial Market Infrastructure (FMI) Services. Euroclear provides settlement, safekeeping and servicing of domestic and cross-border securities, from bonds, equities and derivatives to investment funds. We connect over 2,000 financial markets, and participants across the globe. At Euroclear, teamwork is at the heart of everything we do. To promote openness, and communication, we have open offices, flexible desks, co-creation areas, a collaborative online platform spread over 15 different locations and a casual dress code. But when you are working remotely, you can count on u for providing the necessary materials needed for a well equipped and ergonomic home office. We continuously strive to do things better but also inspire our people to make finance fun! With over 4,000 people based around the world, we have a culture of high performance and continuous development. We foster a culture of development, personal growth, working flexibility and internal mobility. Not only will you work at the heart of an international company: you will also be part of a vibrant and inspiring multicultural company where you can grow and thrive! Are you our new team member? The Euroclear community welcomes curious and creative minds who are passionate about emerging technology and are driven to participate in innovation. At Euroclear you will contribute to the world's financial markets and achieve your personal and professional ambitions. Join us and make a difference!