Company file of European Centre for Clinical Research Training (ECCRT)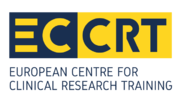 Interested in:
Young Researchers (PhDs & postdoctoral fellows)
---
+32 (0)2 504 07 20
Company activities
Are you looking for a job as a Junior Clinical Researcher or in Regulatory Affairs? We can help you find a job! Most employers in clinical research require some practical working experience before considering your application. Therefore, ECCRT (the European Centre for Clinical Research) has created a full training programme combining a one-week training programme with a one-year traineeship. All our previous students found a job during or just after the traineeships period! Be ahead of everyone, get the skills needed today for a better tomorrow!