Company file of Flanders Make VZW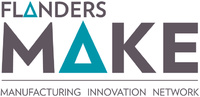 Interested in:
Exact Sciences & Architecture
Young Researchers (PhDs & postdoctoral fellows)
IT, Technology and Engineering
---
0471784254
Company activities
Join us to execute industry driven research in Kortrijk, Leuven, Lommel (Belgium) in the technological domains of: *MECHATRONICS *PRODUCT DEVELOPMENT METHODS *ADVANCED MANUFACTURING TECHNOLOGIES. In research projects we partner up with top companies and university labs. We have opportunities for research engineers who like: • modelling, control, optimization, and/or system architecture; • from concept to application, creating demonstrators; • on smart machines, drones and robots, autonomous and green vehicles; • or on production systems and machine assembly.