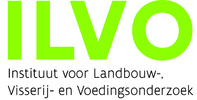 Interested in:
Exact Sciences & Architecture
Young Researchers (PhDs & postdoctoral fellows)
IT, Technology and Engineering
---
09 272 25 12
Company activities
Flanders Research Institute for Agriculture, Fisheries and Food (ILVO) is a multidisciplinary research institute of the Flemish government, with a focus on supporting sustainable agriculture, horticulture, fisheries and food research. Drawing on the 5 important ILVO values - Positivity, Proactivity, Professionalism, Working Together and Being an Example, we are steadily growing ILVO as a socially relevant center of expertise. We work together within a culture of open, honest discussion and mutual trust.