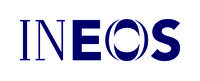 Interested in:
Exact Sciences & Architecture
Young Researchers (PhDs & postdoctoral fellows)
IT, Technology and Engineering
---
032509335
Company activities
A global manufacturer of chemicals, INEOS has established itself over the last 20 years as one of the world's leading chemical companies, and we are continuing to grow. Through strategic acquisitions and revitalising otherwise unloved assets, the business has flourished in an ever-changing, increasingly competitive marketplace. Our businesses produce the raw materials that are essential in the manufacture of a wide variety of goods: from textiles to technology, medicines to mobile phones, paints to plastics. And our products make a significant contribution to saving life, improving health, and enhancing standards of living for people around the world. Sustainability is fundamental to how we do business, using innovative ideas and processes to increase capacity, while reducing energy used in the petrochemical processes. INEOS is part of the solution to the challenges the world faces. We are committed to achieving a net zero economy whilst continuing to deliver products which are essential to society. We are a unique, non-hierarchical organisation giving graduates direct access to senior management. Our open and direct approach to business will give you the opportunity to develop quickly, in a real job with real responsibilities from day one. Your commitment will be rewarded with attractive conditions including on-the-job training, mentoring and access to worldwide events.