Company file of Joint Research Centre - EU Commission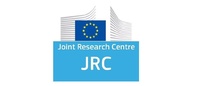 Interested in:
Young Researchers (PhDs & postdoctoral fellows)
---
Company activities
Science and technology are pivotal to good policy making. As the European Commission's science and knowledge service, the JRC provides independent scientific advice and support to EU policy, in order to tackle the interlinked and complex challenges faced by our society. Working in partnerships inside and outside the European Commission, we help to identify solutions. With the help of almost 60 research infrastructures in five countries, we provide the underpinning science via modelling, monitoring tools and analyses to help design new policy initiatives and to monitor existing ones. Our scientific work supports the priorities of the Commission, covering a variety of areas including agriculture and food security, environment and climate change, nuclear safety and security, as well as innovation and growth.