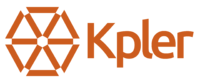 Interested in:
Law, Economics & Business administration
Young Researchers (PhDs & postdoctoral fellows)
IT, Technology and Engineering
---
+32 2 586 05 74
Company activities
Kpler is a fast-growing data and analytics firm on a mission to facilitate sustainable and efficient trade, to meet the changing needs of our world. From numerous disparate and unstructured sources, Kpler creates data & analytics enabling market professionals to make informed and timely trading decisions. Kpler specialises in dynamic markets characterised by opaque and incomplete information, such as commodity markets. Kpler's proprietary data and insights are delivered through solutions built in agile and inventive ways, relying on a subtle mix of artificial and human intelligence. When designing such solutions, the Kpler team does not see technology as an end to itself, but as a tool that must serve ingenuity and inventiveness. These solutions include a front-end terminal, a mobile app and several APIs. They are designed to maximise the experience of market professionals by integrating with their workflows and digital ecosystems in a smooth and synergistic manner. The Kpler story started in 2014 when François Cazor and Jean Maynier launched a disruptive cargo-tracking solution in the LNG market. Since then, Kpler has grown at a fast pace until becoming a world leader. Today, Kpler covers more than 40 different markets and serves over 4,500 users in 460 client companies. The company has settled in a dozen international hubs, where a diverse team of over 250 people strives to make Kpler's mission a reality. In 2022, world-leading private equity firms Five Arrows and Insight Partners invested over $200 million in Kpler (minority stake). Kpler's recent acquisitions include ClipperData (2021), JBC Energy and COR-e (2022).