Company file of Moore Belgium BV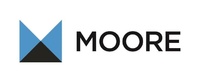 Interested in:
Law, Economics & Business administration
Young Researchers (PhDs & postdoctoral fellows)
---
+32 3 339 47 65
Company activities
Moore is a large employer with the character of a small organization: short lines of communication, quick decisions, family work atmosphere and lots of entrepreneurial spirit. We are a company of companions where competence prevails over competition. As the largest independent accounting and consulting firm in Belgium, we offer a broad range of services in Accountancy, Audit, Corporate Finance, Tax & Legal, Business Consulting and Business Analytics. Together with our clients and companions, we strive for a common goal: to grow into the best version of ourselves. And that includes future colleagues.