Company file of Nokia Bell NV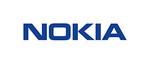 Interested in:
Young Researchers (PhDs & postdoctoral fellows)
IT, Technology and Engineering
---
+32474560009
Company activities
We are a financially strong leader in next-generation technology, serving some of the world's most successful telecoms operators, service providers, and enterprises, as well as governments and citizens across the world. We continue to shape the future of the connected world, developing 5G, Cloud based networks, IP routing, optical fiber transport, and data analytics. In Belgium, we hold a strong position within the group as one of the "All Function Hubs" locations at the heart of the company, with a concentration of most skills. Our office in Antwerp host among others the headquarters of Fixed Networks, a major IP and Optical Networks department with a focus in R&D, a core center of Bell Labs - one of the world's leading research institutions, and activities in Cloud and Customer Experience. We have 1350 employees of 46 different nationalities. You can truly call us an international and diverse site in Belgium! We have always been agile, reinventing and rebuilding our company for over 150 years to meet the changing demand of the market. Now is an exciting time to be part of Nokia and build the technology of future.