Company file of Ordina Belgium NV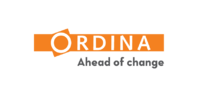 Interested in:
Law, Economics & Business administration
Young Researchers (PhDs & postdoctoral fellows)
IT, Technology and Engineering
---
+32476645438
Company activities
Who are we? Digitalisation helps organisations to remain relevant and agile. Now and in the future. This allows you to anticipate and respond more quickly to changes and ensures that you are able to gain and maintain a sustainable competitive edge, by working together in new digital ecosystems or making use of the power of disruptive technologies. Our core values Our core values inform everything we do. They sum up what we stand for together and how we do things at Ordina. This Ordina DNA is in every Ordina professional and ensures that we know our clients inside out and that we use our expertise, professionalism and talent for their benefit: - We discover: At Ordina, we believe it is important that we are ahead of the game in our profession. We are curious and open to new things. This attitude, combined with our business and domain expertise, helps us to understand and explore the business goals of our clients and to identify problems that are worth solving. Every single day, we discover new ways to learn and new ways to create impact for our clients. - We connect: We work with our clients in high performance teams on the basis of our own best practices. We take responsibility for the results we achieve and we co-create in an open-minded and inclusive manner. This helps us to really understand our clients, to build relationships and to make connections. We bring context and experience to the table. We work with our clients in high performance teams on the basis of our own best practices. We create win-win results for all our stakeholders. - We accelerate: We have in-depth knowledge of the business of our clients, which enables us to give them a digital edge. We are client centric, enterprising and we always look to have an impact. We are proud of the fact that we can solve our clients' problems faster than anyone thanks to the power of our collective know-how, experience and teamwork. We realise ambitious solutions that make a difference, that exceed the expectations of our clients and help them to stay ahead of change.