Company file of Patentales BV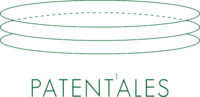 Interested in:
Exact Sciences & Architecture
Young Researchers (PhDs & postdoctoral fellows)
IT, Technology and Engineering
Stand: Casinozaal - interuniversity Job Market for Young Researchers - 78
---
+3292779308
Company activities
Patentales is a customer-oriented and customer-friendly patent firm founded by Wouter Rogiest, Belgian and European patent attorney. 2+ years of proven experience in protecting AI technology - unique specialisation for AI and deep learning in Belgium. 5+ years of proven experience in protecting blockchain technology - unique in Belgium. 6+ years of experience with various inventions in information technology, hardware, software, transport and mechanics. Patentales helps your company to grow. Are you looking for advice on protecting your business? Would you like to apply for a patent for your innovations? Are you concerned about a competitor's patent? Do you have questions about innovation income deduction or tax reduction, or about intellectual property in general? Let's get in touch.