Company file of Queaso Services BV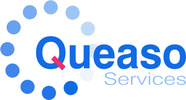 Interested in:
Young Researchers (PhDs & postdoctoral fellows)
IT, Technology and Engineering
---
0473552774
Company activities
IT Consultancy Today's businesses must adapt quickly to their changing environments. They need be able to harvest better information about their business, improve communications with their markets, vendors, and clients, and exploit more shrewdly the economies of scale. They need to because their competition is doing just that. Information technology enables all of these things, and more, but itself imposes its own costs and challenges. Not the least of these challenges is the task of maintaining a complete up-to-date skill set within your organization Our clients who are larger firms find considerable value in the broad perspective we bring to solving problems. Two big advantages we bring to our engagements are that we have likely encountered and provided a solution for a business problem similar to the one our clients are currently facing; and, second, that we are in the business of knowing which of the current crop of technical solutions is most feasible, and likely to be the most sustainable. We are well accustomed to solving complicated, mission-critical tasks, and operating at the quality and level of sophistication demanded by global enterprises. Custom Made Software Analysis Information technology is not some island within your company and that is precisely why Queaso Services explicitly takes the business economic, sociological and psychological factors each IT-project is faced with into account. Queaso Services analytically and objectively charts out the broad work field for you. What is your company's IT background history? What proved to be a success and what turned into a flop? How much information technology know-how is available in-house? What is the overall corporate culture? What is the staff's attitude to change? How is the company organised? How do you manage the company? What do you finally wish to achieve with the IT-project? Advice Within a defined sphere of action, Queaso Services develops a creative strategy to realize your ultimate objective. What technical solutions are available? Are quick-wins possible? What are the alternative strategies? What are the possible obstacles? Architecture When the time has come for you to sketch the broad outlines and make your choices you will find Queaso Services to be a bold and highly-organized partner. Which concrete strategies will you follow? Will you go for a tailor-made package or a standard tool? How will we plan the integrated realization? Which rules and agreements will be made in this respect? Action Queaso Services ensures that your strategy is implemented step by step. Leadership and coaching are essential when it comes to securely and permanently embedding the attained results within your organisation or company. Are management singing from the same hymn sheet? Which pioneers within the organization can we count on? Have the end-users been given the appropriate training for the new application(s)? Has everyone in the company been informed about the project? How will the project impact on everyday operations?