Company file of Septentrio NV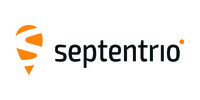 Interested in:
Young Researchers (PhDs & postdoctoral fellows)
IT, Technology and Engineering
---
Company activities
Septentrio is a leading supplier of highly accurate GPS/GNSS based positioning solutions: we are a key component in the navigation system of various industrial and robotic applications. Septentrio is an innovator with offices around the world and its headquarters situated in Leuven, Belgium. We are a spin-off of imec, and we have a broad experience of 20+ years in construction, marine, UAV, agriculture, logistics, and many other segments. Industrial robots, autonomous vehicles, smart operations are no longer concepts of the future. The future is here.