Company file of SolCur BV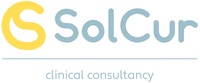 Interested in:
Young Researchers (PhDs & postdoctoral fellows)
---
+32 487 106 146
Company activities
SolCur creates valuable and long-lasting connections between medical scientific experts and innovative companies. Our mission is to make the best imaginable match between our extensive network of pharmaceutical, medical device and biotech companies and our valued professionals. We combine our strong foundation of experience and expertise with an in depth people orientation. We believe there's more to a candidate than a CV and more to a job description than a vacancy. A good match on paper? Not good enough for us! We build long-term relationships with both our consultants and our clients. We listen very carefully so that we also understand your expectations and requirements. We not only look at expertise and experience, but also at the person behind the CV and always put our candidates' happiness first. This is how we can guarantee sustainable solutions with an added value for all parties involved.