Company file of V.O. Patents & Trademarks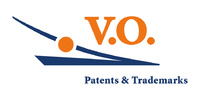 Interested in:
Young Researchers (PhDs & postdoctoral fellows)
IT, Technology and Engineering
Stand: Casinozaal - interuniversity Job Market for Young Researchers - 79
---
+31 70 416 6705
Company activities
V.O. Patents & Trademarks is one of the larger independent intellectual property (IP) firms in Europe: patents, trademarks and designs. With more than 60 experts – patent and trademark attorneys - we support clients worldwide to maximize the value of their innovations. We carefully listen to their needs and truly understand their business, so that we can optimally protect their IP. We have wide expertise in Chemistry, Life Sciences, Engineering and Hightech & Electronics. Clients range from tech starters and midsized innovators to knowledge centers and multinationals. They include leading national and international companies and institutes. With nine offices in Belgium, the Netherlands and Germany, we operate in a global network of professionals.