Company file of Ziphius Vaccines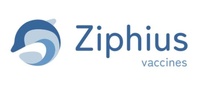 Interested in:
Exact Sciences & Architecture
Young Researchers (PhDs & postdoctoral fellows)
IT, Technology and Engineering
Stand: Casinozaal - interuniversity Job Market for Young Researchers - 49
---
Company activities
Ziphius is a fast growing company that focusses on the development of RNA-based vaccines and therapeutics. Ziphius' mission is to reduce the impact of infectious and rare diseases on global health care by creating a new generation of transformative medicines. Our team members are united by their common passion for healthcare, innovation and entrepreneurship. Besides an interesting job, we pay attention to a pleasant working environment and a healthy work-life balance. As Aristotle said: "Pleasure in work makes perfection in work".